So I found myself in possesion of cards that can be awoken in these past two events first being my first HUR card ever Dainslief 1 drop from likeability had to rank to get the 2nd as Gungnir only dropped once. My second HUR being the current faw Card Captor Sakura..err i mean Drum Major! [Lol] Unlike Dainslief and my UR Redeye Drum was perfect amalgamated my results were somewhat satisfactory since i did succeed in at least 1 GUR. Now I'm saving up some stones for attempt #2 on Drum major.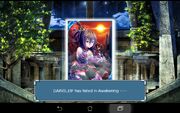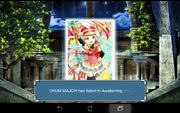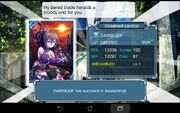 Ad blocker interference detected!
Wikia is a free-to-use site that makes money from advertising. We have a modified experience for viewers using ad blockers

Wikia is not accessible if you've made further modifications. Remove the custom ad blocker rule(s) and the page will load as expected.