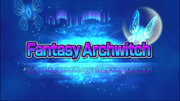 Hey all. I was thinking of making a group of players in Valkyrie Crusade, where we exchange our in-game names and user I.D.'s, and then send each other Fantasy Archwitch. I'd prefer players who could kill a regular lv. 200 AW in one BP, but willing to spare their FAW to the rest of the group. Everyone would have to contribute FAW. My username is Evangel with an "ON" or "OFF" depending on wether i'm on or not. My account ID is 3gvbt. I usually get on V.C. at 9:00-10:00 PM Pacific Time Zone. I play for roughly 1-2 hours depending on how much Archwitch points I have. I will send you FAW if I recieve some from you. If you have any questions or comments, feel free to post them here, and I will get back ASAP. I'd also recommend getting LINE, a communcation app that costs nothing. I will create a group chat when I get enough people. My ID on Line is Evangeline14. Thanks!
Section heading
Write the first section of your page here.
Section heading
Write the second section of your page here.
Ad blocker interference detected!
Wikia is a free-to-use site that makes money from advertising. We have a modified experience for viewers using ad blockers

Wikia is not accessible if you've made further modifications. Remove the custom ad blocker rule(s) and the page will load as expected.