First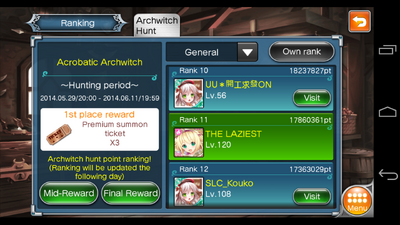 Be amused.
Second
Two reminders for some of us lazies.
Remember to check your online status via alliance page if you want to keep getting sends from people.
The flee button is a stupid liar and nubee should stop scaring off people with that dialogue window.
Third
DATE A LIVE's Kaguya is not getting enough attention. And Touka needs more love.
Mocha fudge ice cream is pretty addicting, but don't get too fat from it.
Fourth
My next blog post might concern team compositions... if anyone actually reads this stuff. ;_;
Thanks for reedings.
Ad blocker interference detected!
Wikia is a free-to-use site that makes money from advertising. We have a modified experience for viewers using ad blockers

Wikia is not accessible if you've made further modifications. Remove the custom ad blocker rule(s) and the page will load as expected.