Getting disconnected sucks.
Really, it sucks big time.
Especially when you do big score vs AW.
All your efforts and BP gone to waste. And the game treats it like you were ragequitting.
It happened this morning, I encountered a Lv. 200 AW and did around 1.5M damage.
Suddenly net connection got DC-ed.
It froze right after the big 'Victory' text pops out. So it went to unlimited loading works, and suddenly a message saying 'Check your Internet Connection' came.
All the feelings were mixed up. I want to throw up my phone but I can't. Well, I bought it with money and all.
And then I relogged back to VC.
I got this message.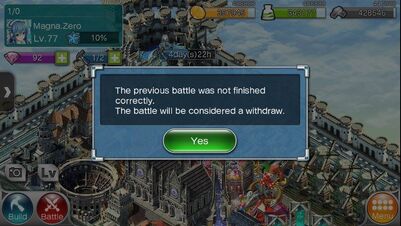 ...all my efforts went to waste. 
To make it worse, the AW still there and healthy. While I lost 1 BP.
I was like..."GIVE ME BACK MY 1.5M DAMAGE DAMMIT".
All the rage was gathered on my mind and I want to scream it out loud. But I can't, since it was still morning.
I killed the AW anyway, and got N cards. Pretty disappointed. Much.
Well, I'm sure it happened to some of you. And this one isn't my first too. I've got those message several times already.
The bright side: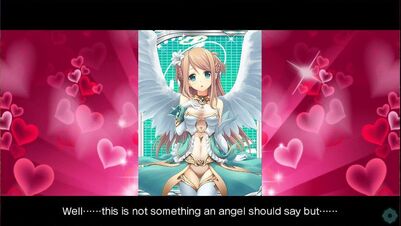 At least I maxed up the affection level for Angel. Time to make her HR.
Well, just a rant of the day...Don't take it seriously. :v
Ad blocker interference detected!
Wikia is a free-to-use site that makes money from advertising. We have a modified experience for viewers using ad blockers

Wikia is not accessible if you've made further modifications. Remove the custom ad blocker rule(s) and the page will load as expected.