No, I won't mention Cu Chulainn now. Since I'm not sure I can have her.
First, because the SR drop rate...is well, real hard (bad).
I know it's based on luck and (some said) RNG aka the beloved Random Number Generator.
Either way, I still have no Volcanus after hours of hunting.
I'm still able to kill her toughest form in one shot (via Astaroth's Love Sacrifice) 'though.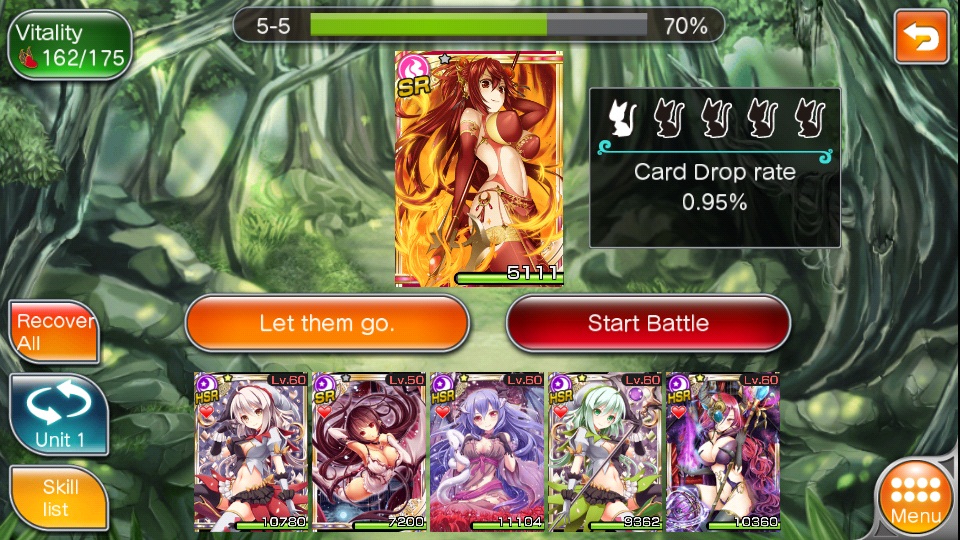 Sorry, I forgot to take the screenie when I fought the toughest Volcanus. But I didn't lie. I really fought that.
Also, GG drop rate.
The frustration made me can't enjoy killing AWs. (That's my anti AW team on the pic btw)
Second, extra 5% drop rate didn't help at all. Well, or it's just my luck was bad at the day.
To add more salts to the wound, I didn't even get a single SR from killing dozens of AW (including assists).
Well...I'm totally speechless. This frustration killing my spirit to do AW hunting and explorations. :v

 Those aside, finally Hacker greeted me. I'm happy.
Ad blocker interference detected!
Wikia is a free-to-use site that makes money from advertising. We have a modified experience for viewers using ad blockers

Wikia is not accessible if you've made further modifications. Remove the custom ad blocker rule(s) and the page will load as expected.